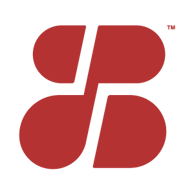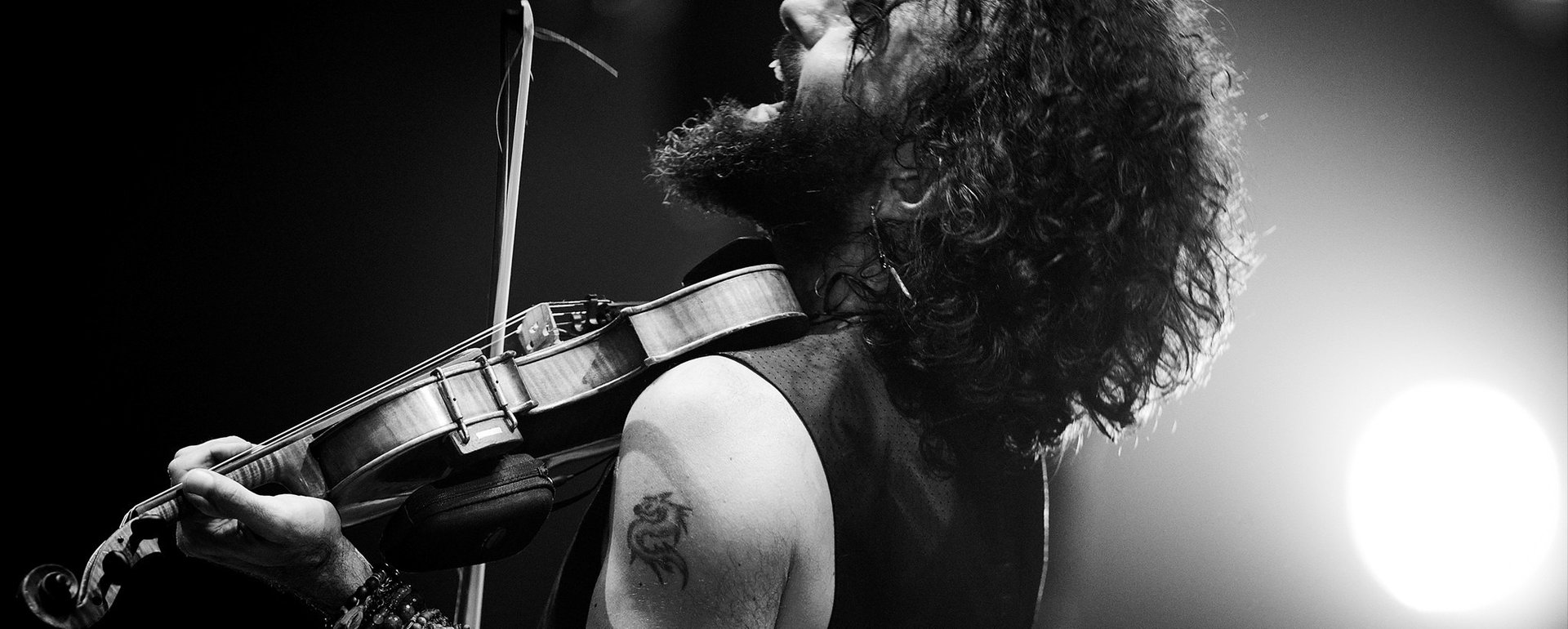 Ara Malikian plays at the Ancient Theater in September
The Spanish violinist takes the stage of our iconic theater for the first time as part of his world tour
Armenian by origin, Spanish by passport and a world-class musician, narrating with his violin the music of various peoples, traditions and genres. His audience of Bulgarian fans grows more and more after every meeting with this amazing musician, charismatic artist and storyteller.
Ara Malikian again chooses Bulgaria as part of his world tour. His concert is on September 3, 2023, at the Ancient Theater in Plovdiv.
The music with which the violinist goes around the world is dedicated to his son and a return to the imagination of childhood.
In his new musical journey, Ara Malikian is accompanied by faithful friends - famous Spanish musicians of Cuban origin. Again, jazz pianist Ivan /Melon/ Lewis, three-time Latin Grammy nominee, bassist and composer Ivan Ruiz Machado and Georvis Pico Milano - a drummer with more than 26 years of presence on the world classical and jazz scene.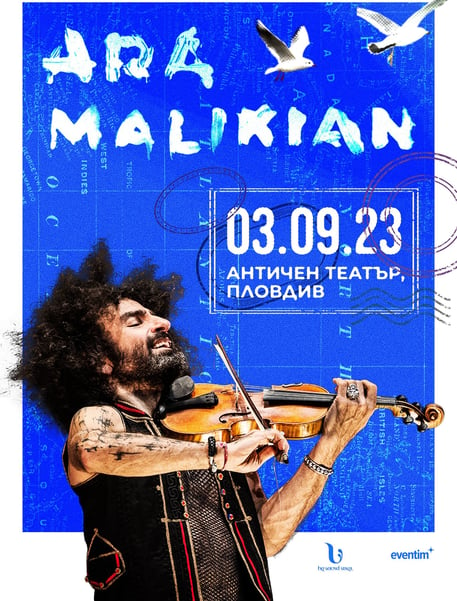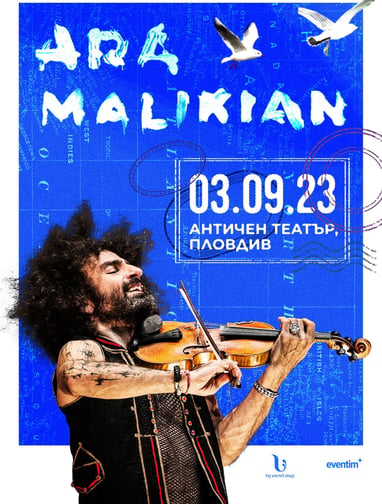 Ara Malikian is a Spanish violinist of Armenian descent, born in Beirut. His talent was recognized as a child, although during the civil war in Lebanon he was forced to live in bomb shelters, where he studied and played the violin. He gave his first major concert when he was only 12 years old, and two years later the conductor Hans Herbert-Joris heard him and gave him a scholarship from the German government to study at the Hanover School of Music. He continued at the Guildhall School of Music & Drama in London and attended classes with some of the most prestigious professors in the world. He chooses to live in Madrid and is named Spain's #1 violinist. He has 40 albums released and over 100,000 copies of Vavaldi's Seasons sold.
In 2015 he released an album as a tribute to his 15 years of career in Spain with the collaboration of Teatro Real in Madrid. His "15" tour is one of the largest in recent years with over 150 concerts and 175,000 spectators, winning the applause of both critics and the public. With his album "The Incredible History of Violin" and a tour of the same name, he reached another worldwide success with concerts in the world's most prestigious halls, with which he also went through Bulgaria.
Ara Malikian's concert is on September 3, 2023, at the Ancient Theater in Plovdiv. Tickets are available in the Eventim system.