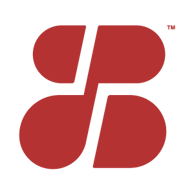 Melody Gardot in Bulgaria
The American jazz star concert will be on July 29 at Plovdiv's Ancient Theater
Critics compare her to Ella Fitzgerald and Nina Simone. Her velvety voice sounds gentle and stirring like a whispered revelation. The famous American jazz and blues singer and songwriter Melody Gardo is coming to Bulgaria for the first time. Her concert will be on July 29, in the Ancient Theater, Plovdiv.
Gardo has the rank of a jazz star of the first echelon - her delightful velvety voice sounds both at the biggest festivals and in chamber halls. Her name is familiar to all lovers of modern jazz. Always gentle, filled with a deep sense of experience, Gardo's songs evoke strong emotions.
Her performances are distinguished by the same slowness and thoughtfulness of interpretations - she sings as if she is talking to you or thinking about something for herself. Her jazz novels are devoted exclusively to love, and their texts are incredibly poetic. The wealth of intonations, the experience of the finest nuances characterize this unusual and sensual performer.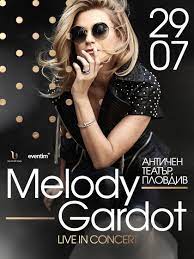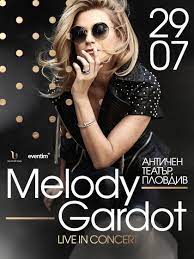 The story of her life is just as exciting as her music. At the age of 19, the beauty from Pennsylvania, while riding her bike through the streets of Philadelphia, was swept by an SUV. She spent nearly a year in hospital, paralyzed from the waist down and with a severe form of anomia. She had to learn to walk and talk again. As part of her recovery, she started music therapy, which turned out to be really successful. Not only to improve her condition, but also to discover a new, unique talent. In 2012, she lent her name to a music therapy program in New Jersey.
Gardot was influenced by blues and jazz artists such as Judy Garland and George Gershwin, as well as Latin music artists. Her numerous albums have long been listeners' favorites - such as My One and Only Thrill (2009) - which sold over 1.5 million copies, the platinum The Absence (2012), which brought together jazz, r'n'b, folk and soul in one place and harmoniously combined the musical traditions of Morocco, Portugal, Brazil and Argentina. And on 2020's Sunset in the Blue, the lead single "Little Something" features her teaming up with music icon Sting, who calls her "exquisite."
During the pandemic in May 2020, Melody Gardot gained worldwide media attention by announcing on social media a casting call for musicians unable to work due to COVID-19 restrictions. With their help, she created a virtual orchestra and the single "From Paris with Love".
In June 2020, it was Melody Gardot who rediscovered the recordings in the legendary Abbey Road music studio, which had closed its doors for the first time in 90 years due to the pandemic. She joined remotely from Paris and recorded with the Royal Philharmonic Orchestra.
Finesse, an exquisite voice and beautifully told musical stories - this is what Melody Gardot will present to the Bulgarian audience. Her concert is on 29.07.2023 at the Ancient Theater in Plovdiv. Tickets are available in the Eventim system.